All Inclusive Catering & Banquet Services for Every Taste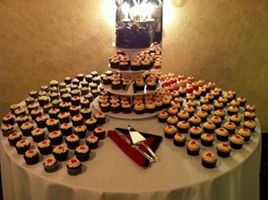 Michaud's Catering & Event Center provides full service, onsite catering for receptions, parties, rehersal dinners and any other social events or business functions. So don't worry about trying to find a caterer! Instead, take a look at our various all inclusive dinner packages and pick the one that's right for you. Prior sales excluded.
There is a menu for every taste and every budget. Our variety of entree & accompaniment choices makes it easy to accommodate gluten-free, vegetarian, and vegan diets, or simply customize according to the style of your event. Our menus are an affordable way to simplify the planning and make your event stunning.